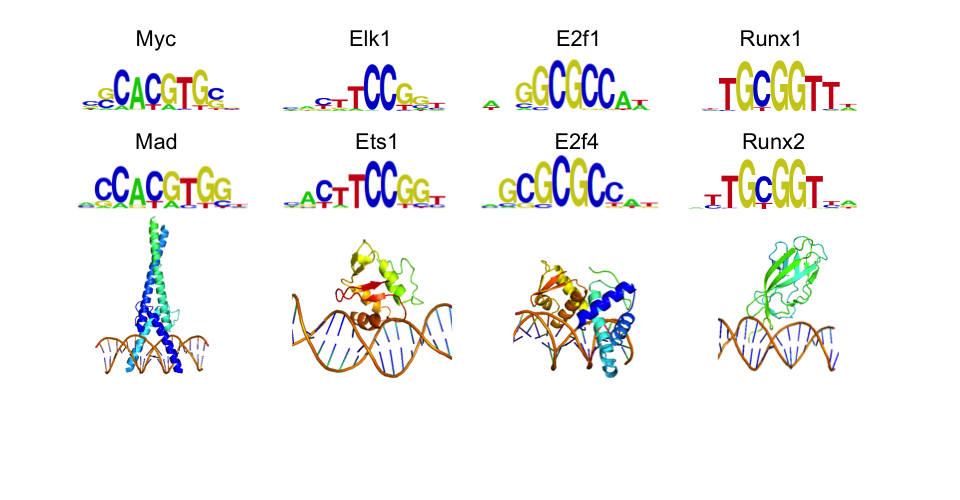 We study paralogous factors with similar motifs, but different genomic targets and regulatory roles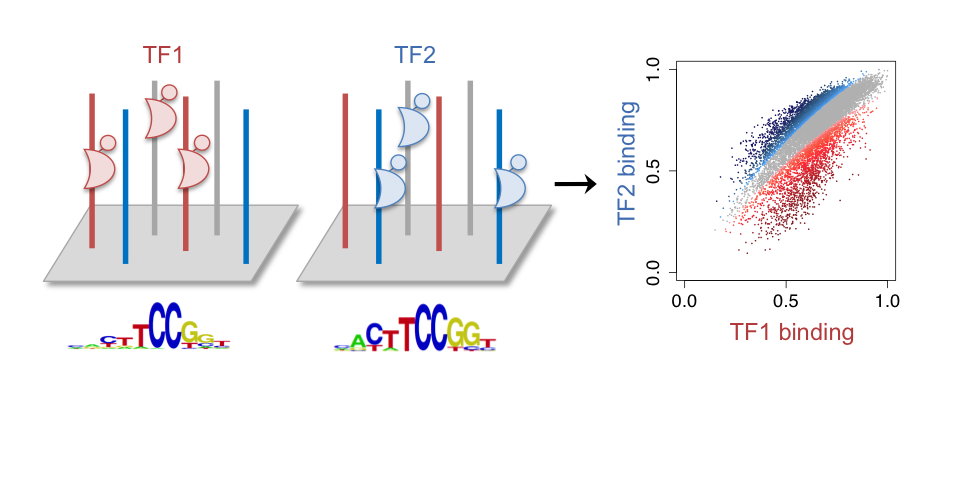 We use gcPBM assays to identify differences in DNA-binding specificity between paralogous transcription factors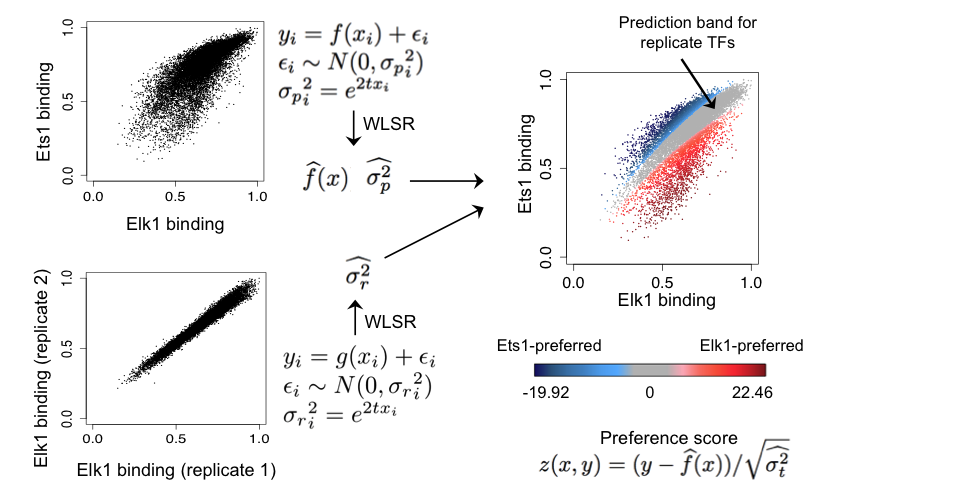 We use weighted regression to model differential specificity of paralogous TFs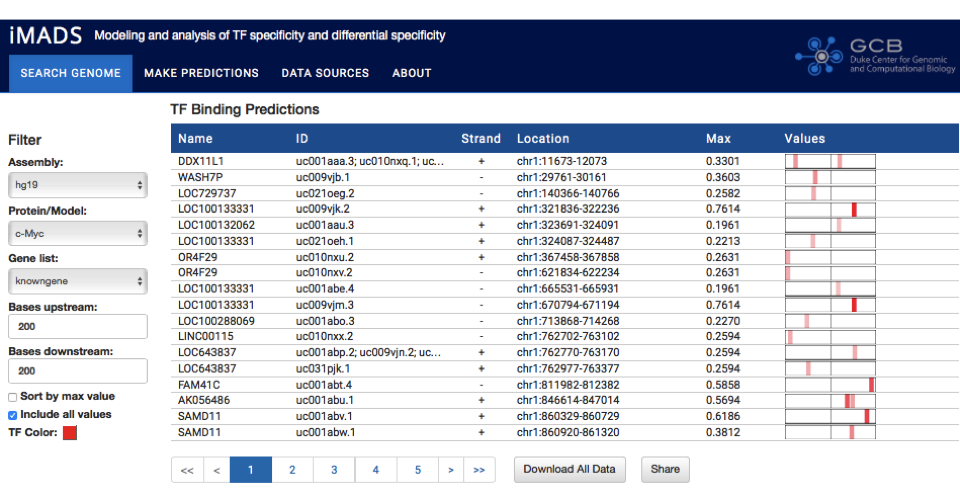 http://imads.genome.duke.edu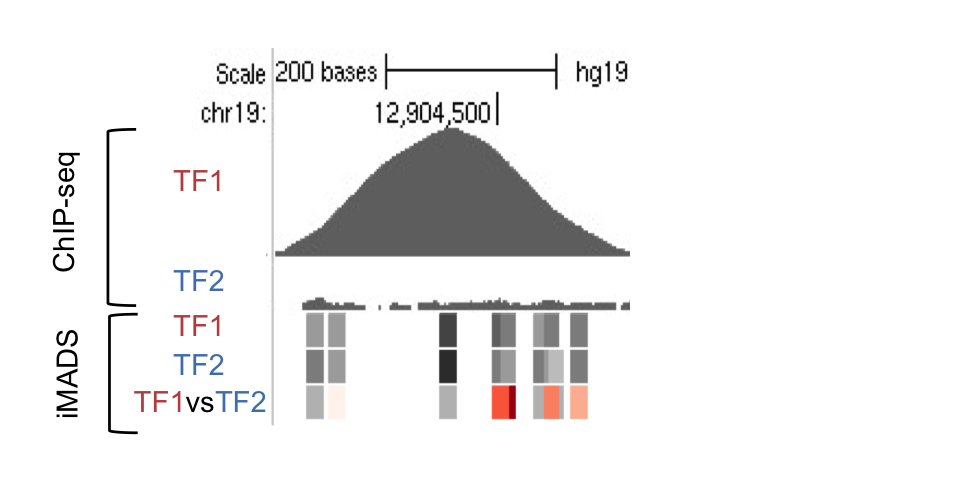 We find that differences in intrinsic specificity partly explain differential in vivo binding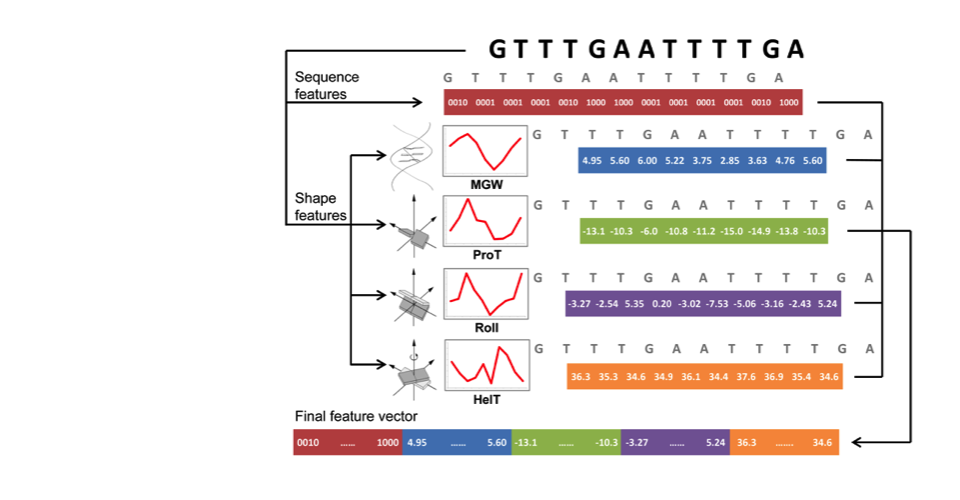 We develop quantitative models of TF-DNA binding based on sequence and shape features
Welcome to the Gordan Lab
We develop quantitative computational and experimental approaches to identify and characterize transcriptional regulatory regions in the human genome. We combine machine learning techniques and high-throughput assays. Focusing on transcription factors (TFs) that control cell proliferation and differentiation, our goals are to understand: (1) how these regulatory proteins interact with each other to select their unique targets across the genome, and (2) how this regulation is disrupted in diseased cells due to non-coding mutations and TF overexpression.
News:
Dec 2016: Jingkang and Dora's paper on "Quantifying the impact of non-coding variants on transcription factor-DNA binding" was accepted for publication and oral presentation at RECOMB 2017
Nov 2016: Jingkang gives oral presentation at RECOMB Regulatory and Systems Genomics 2016
Oct 2016: Raluca receives Holland-Trice award for high risk/high impact discovery research in brain and disease (collaboration with Dr. Ornit Chiba-Falek, Department of Neurology, Duke University School of Medicine)
Sep 2016: Jingkang gives oral presentation at AISC 2016
Jul 2016: Ning gives oral and poster presentations, and wins Best Poster award at ISMB SIG Regulatory and Systems Genomics 2016. Congratulations!
Jul 2016: Dinesh gives poster presentation at ISMB 2016
Jul 2016: Raluca gives oral presentation at CSHL Banbury meeting "Measuring and modeling quantitative sequence-function relationships"
Apr 2016: Ning successfully defends her PhD! Congratulations!
Nov 2015: Ariel receives IDT postdoctoral fellowship! Congratulations!